Video production has become an integral part of the marketing process for any business. Every organization has started using video as its foremost marketing strategy. Many types of videos are made, such as business explainer videos, corporate videos, motion graphic videos, etc.
If you want to make an explainer video for your business there are many video explainer companies in town that can help you produce the best videos according to your needs. If you are a self-oriented organization and do not need help then we have some video editing software that can come in handy for your video making and editing.
Let us have a look at the list.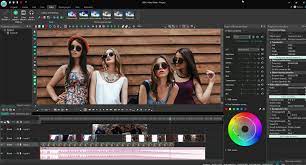 Cost: Free
If you are in search of a skillful full-featured video editing software for windows that is also free, then get VSDC. Do not get confused by the thorough number of features and menus on its layout and change your mind. VSDC is as easy to use as it comes. All you need to do is just get a detailed tour of the software and play with the videos within the editor. The tool offers you the option of exporting videos to a huge variety of formats and also provides a vast array of editing features such as adding shapes, texts, lines, etc. The basics of video editing such as images, audio, subtitles, animations, and charts are also covered in this tool. An added advantage of VSDC Video Editor is that setup comes loaded with a free video capture program and screen recorder.
OpenShot (Windows, Mac and Linux)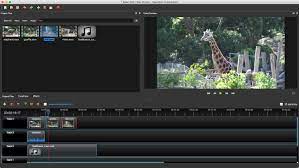 Cost: Free
OpenShot can be downloaded for absolutely free on Windows, Mac, and Linux and posses of some amazing features for editing videos. It has a wide range of features which includes unlimited tracks and layers, 3D animated titles and effects, curve-based keyframe animations, and desktop integration for drag-and-drop. For all those who are looking for a video editing software that not only focuses on trimming and resizing/rotating videos but, also on the options such as audio mixing, frame stepping, time-mapping, motion picture credit scrolling as well as real-time previews then, OpenShot is the best option. OpenShot is a perfect video editing software if you are just starting out on your video editing journey and don't have enough money to spend.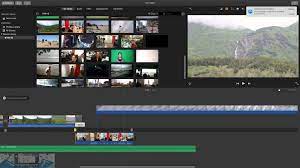 Cost: Free
Apple iMovie is for all the Mac experts out there who cannot afford the highly-priced Apple Final Cut Pro. Apple iMovie is elegant, simple, and free. The unique feature of this software is its ten hifi filters that are considered some of the best in the video editing game. It does not matter if you are editing a project on your iPad or shooting videos on your iPhone, you can wirelessly transfer a project over to your Mac using AirDrop with ease. The most remarkable feature of iMovie is its green-screen/chroma-key tool, which can be used to instantly place your subject in various locations. Also, you can smoothly pair with iTunes and GarageBand if you want to add/customize a backing audio track to your video.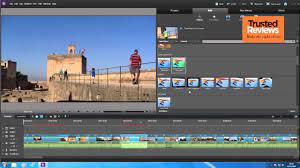 Cost: Under $80 (Approx. Rs.5000)
Adobe Premiere Elements is a pro-like video editing and if you are someone who is not financially wise, do not miss out on this one. Even though there are several other software that is faster than Adobe Premiere Elements, the amazing factor is that it is specifically suited for beginners. If the beginners want to do both quick edits as well as advanced projects with enough assistance from the software then, the Guided Edits feature in this software is a very attractive option. Adobe Premiere Elements may lag behind in terms of 3D editing, speed, and some other advanced features but it is still a brilliant choice for beginners as it helps them to learn the basics in a lesser amount of time.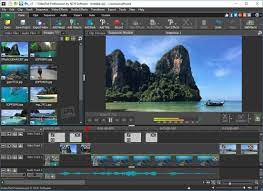 Cost: Free
VideoPad Video Editor is another 100 percent free video editing software program for Windows systems. It supports all the basic functions of video editing such as text and caption overlay, drag-and-drop, video stabilization, transitions, 3D video editing, and color correction. This tool is also capable enough to change a video's speed, burn DVDs, invert the video, import music, and export movies to video publishing sites such as YouTube in resolutions like 4K and 2K.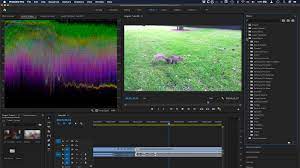 Cost: $19.99/month (Approx. Rs.1200)
Adobe Premiere Pro might be one of the most expensive software suites around, but it still remains popular among pros and beginners alike. With unique features like 360 VR and 4k support, it does make its case strong. It also includes the most recognizable features such as the Lumetri Color tool that offer color adjustment and tuning at par with Photoshop. Multicam is another dazzling feature that allows users to work with an unlimited number of camera angles. Also, it has a flexible and easy-to-use interface.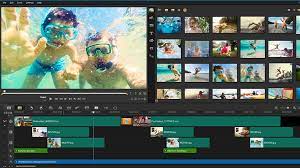 Cost: Under $60 (Approx. Rs. Rs.3800)
Corel Video Studio is known as one of the top editors for features like 360-degree VR and 4k support. However, its unique feature is that it offers an easy motion tracking feature for beginners that allows users to track specific objects in their video through blurring out faces, pointing arrows at characters, etc. Let us inform you that Corel Video Studio has one of the best motion tracking systems around. The major disadvantage of this software is its slow speed which lags behind some of the faster software on our list such as CyberLink PowerDirector.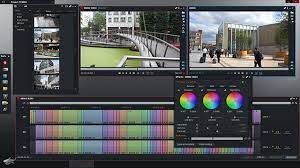 Cost: Free
Freemake Video Converter/Editor is one of the best video editing software for beginners which is not really a full-fledged editing software. It works as a video converter as well. As the name implies it is absolutely free and is very suitable for people who are looking at some basic editing software with some easy-to-use features. This software comes in handy if you want to do some light editing to your videos and convert the file to a variety of other formats. It is full of basic video editing features like adding/removing audio, adding subtitles, merging/joining videos together, and clipping out parts you don't want in the video.