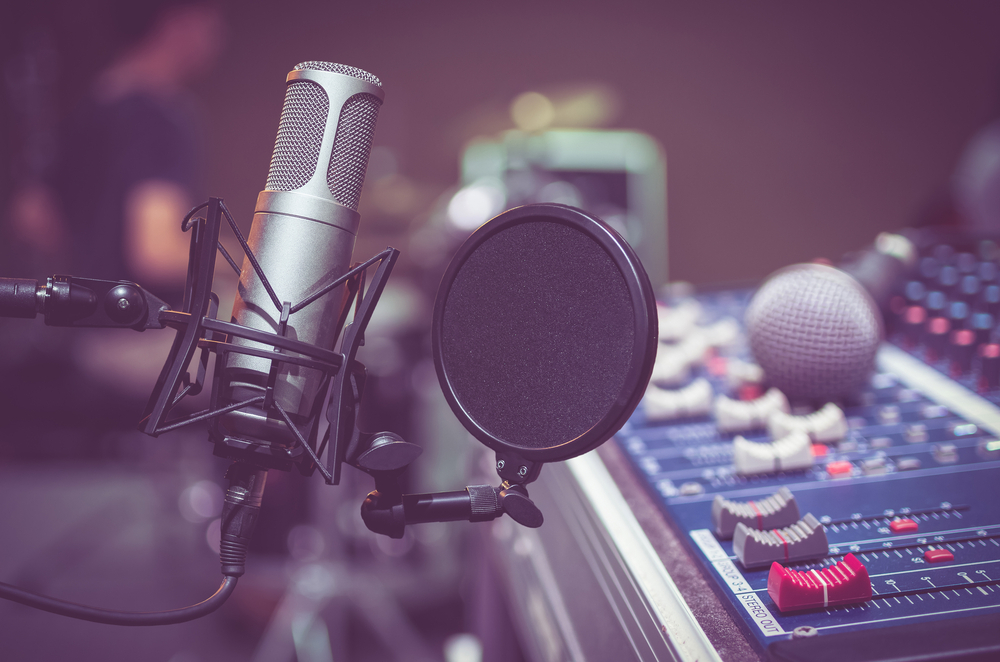 The backbone of entertainment industry is voice over industry. Without sound we can't perceive beauty, it seems incomplete somehow; voice over helps us bind all the information and allows us to soak it better compared to seeing only visuals. Since the 1930s, when first talking movie was presented in Bollywood, it's been growth in leaps and bounds for the voice over aspect of the entertainment industry. Because with 'Alam Ara', the first talking movie in India, we realised the difference of introducing the narratives and dialogues in a motion picture. It evolved and led to the development of various branches associated with voice overs. Now, we have narratives in a movie, we have such a wide range of radio channels, we have theatre voice overs, we have concerts (sometimes dependent on voice overs) and so many secondary or parallel industries utilising the gift of human voice. They are extensively used in advertising. Voice overs serve as the soul of the animation industry as well. It is an essential part of recording audio books or materials particularly for blind students. Therefore, there is no shortage of platforms for a voice over artist. The only thing required is to flow with the tide (only if you have the required talent).Now, as the industry is evolving more and more people are trying to make a career out of it. This has resulted in a flood of voice over artists, making it all the more difficult to stand out amongst such a huge number of probable candidates. Auditions are carried out at a large scale; a single job attracting applications in thousands. However, all you need to focus on is to do well in the auditions, that being said, it is not a child's play to excel in a voice over audition. In order to stand out, some key elements need to be taken care of while auditioning for a part. Some of them will be discussed here. Basically, there are three key elements regarding a voice over tape/audition which need to be understood before you start or while you are in the process of recording your voice, which are Register, Accent and Expression.
Register – there are three registers, which means the level or range of voice, the lower, the middle and the upper. Identifying the correct register is really important as characters are portrayed perfectly with the right kind of pitch. For instance, a cartoon character will be better portrayed in the upper register, slightly squeaky voice demeanour, whereas an elderly person is more likely to sound better in the lower register, with a deep touch to the voice. This makes a whole lot of difference to the audio. It makes your voice believable and the person listening to the audio is able to relate with the character well.
Accent – the accent is integral to a character as it builds up the foundation of the role. It needs to considered for the kind of audience you are going to have, like the region where your work is going to be heard. Say, for a Japanese cartoon, you'll have to have a Japanese accent so that the audience feels connected with the character.
Expression – while going for an audition it is necessary to establish the base of the character that you are going to lend your voice to. The origins of the character, it's behaviour, it's emotional state, its entire journey should be reflected in the voice over. Expression imbibes in it the soul of the character; without it you are just offering your voice as a background, it doesn't attach itself itself to the character unless presented with expression. Modulate your voice, contort and present change overs or alter the voice to mimic a certain character, do whatever is necessary to get the right feel, the correct tone for the provided character. Understand well the moment in the life of the character, what kind of mental state it is going to be in, is it sad, happy or excited.
Read into the character you are going to represent. The kind of pitch the client is looking for is to be understood. For an animated videoyou might want to use high pitched sounds, for an informative video, a friendly voice presenting the information in a pleasant manner to make it easily understandable. So, making out the character and understanding the requirements according to the client is an essential part of mastering a voice over. Investing in the process of developing an understanding about the character is necessary if you want to get the audition going perfectly well.
Along with these three key elements, there are numerous other factors that need to be taken care of while going for an audition. As you have decided to take the plunge into the voice over industry, it is mandatory to fully exhaust all the options to make your mark.
While recording an audition tape or auditioning in a studio, keep in mind the given factors,
First impression is the last impression -humans are judgemental, so the very first word or sound you make in the audition tape is very crucial in determining the prospects of getting a job. The first 3 to 4 seconds serves as your identity. You need to make the most of it. Start with a short introduction giving out your name and the character you are going to portray. Don't make the introductory part longer than 3 or 4 seconds. Nobody is going to listen to a minute long tape unless required for the assignment. So, show your talent, versatility, understanding of a emotions etc. and try to do it in as short a duration as possible (doesn't mean to simply end it after the introduction). Portray your rhythm, pace, personality, attitude wisely and judiciously.
Takes, Retakes – if you are preparing an audition tape, you have the freedom to improvise and record as many times as you want. First record yourself randomly reading out the script. Then try to improvise with accent and expression, which we have discussed earlier in the article. Ultimately listen to the recording and clear any irregularities that you come across, like the pitch or the tone etc. There might be some external disturbances which need to be eliminated, so, it is necessary to listen to your audio quite a few times to get everything right.
Equipment – excellent quality tools and equipments are required to record your audio and genuine softwares to edit out the final tape. Even the most perfect voice is of no use without a proper equipment in place. Investing in professional grade equipments, like studio quality tools and equipments, quality microphones, will give you the required edge over others.
Warm ups – to get an upper hand on the voice over front, stretching exercises for your throat, like humming etc. are helpful as a warm up. They prepare your throat well to help you in any voice modulations, change overs during the recording.
Demo reel – keep a demo reel handy, it should contain your full range of expressions, containing some of your best works. It should have crisp and clear sound quality.
All of these elements, tips and tricks are sure to land you a list of decent voice over assignments. So, listen, improvise and get your name on the list of credits for a voice over.